18 June 2021
Five seamen and three operating agents had the opportunity to participate in the safe driving training provided by the Association for Continuing Education (AFC) in Saint-Pierre. This training was held from June 14 to 17 in the AFC premises for the theoretical part and on site for the practical part.
The whole staff was able to benefit from a quality training with the different objectives were:
– To obtain knowledge and acquire practical know-how in terms of safety and prevention concerning the driving of self-propelled forklifts;
– To take a critical look at their workstation and apply the basic principles of safety at work ;
– To participate in the improvement of working conditions when driving self-propelled forklifts.
All of them were able to validate their safety driving training and will soon receive their driving authorisation.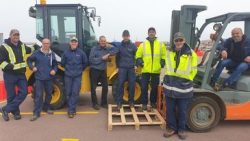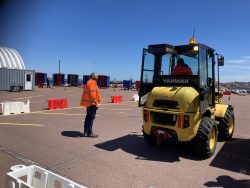 Category : SPM Ferries