21 May 2019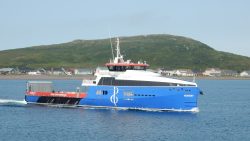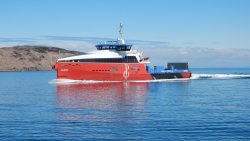 It's already been a year since the ship NORDET started sailing between our islands. Meanwhile, the vessel SUROIT will celebrate its one year of exploitation on June 18th.
For one year, 45 people work daily to ensure the quality of the service that is offered.
In one year, SPM Ferries has completed 625 rotations, carried around 52,000 passengers and 1730 vehicles.
Recently the ferry terminal has come into service and welcomes you in better conditions.
Soon SPM Ferries will offer you a freight service adapted to your needs. Step by step, SPM Ferries builds its transport offer in order to meet the demand of all users.
Category : SPM Ferries