Discover our exceptional islands
Who can resist the temptation to sail off and discover the cold, rugged beauty of our exceptional islands!
The staff of SPM Ferries ready to serve you
Whether for purchasing tickets online or in-person at our points of sale, or for assistance, our devoted staff is ready to serve you.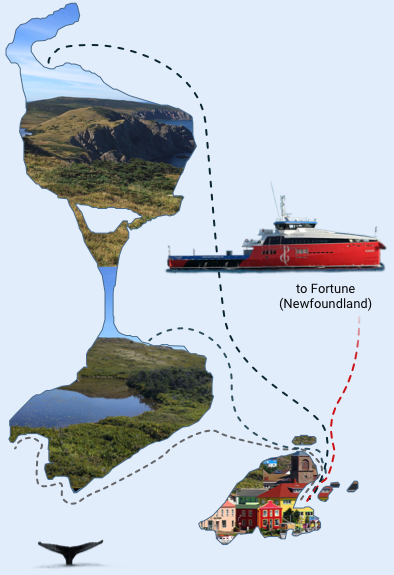 Regular ferry service
Daily crossings to Fortune (Newfoundland) and discovery tours of the coastline of the archipelago.
"This is france: our outpost in north america"
An enchanting, charming, colorful region. Admiring our scenery will change you forever!